So, you've decided to sell on several Amazon European Marketplaces. If you're serious about making an impact on these markets, you'll have optimize your listings for each European market.

In this article we explain how you can maximize your sales and profits on Amazon Europe through local Amazon listing translation. We'll also share vital Amazon listing optimization tips to help you to grow your European business.
5 Tips To Compete With Local Brands On Amazon

2-  5 Useful tips on how to optimize your listings for Amazon Europe.
TIP 1- Use a localized service to translate your listings

Culture and language differ. Consider this, a speaker of Castilian Spanish with a background in Spain and one from South or Central American can understand each other linguistically, but is the culture the same?
Cultural disparity could make a big difference to the keywords and phrases that your target market uses to find products and services. Failure to choose the correct keywords is the main reason why many sellers don't make it on Amazon.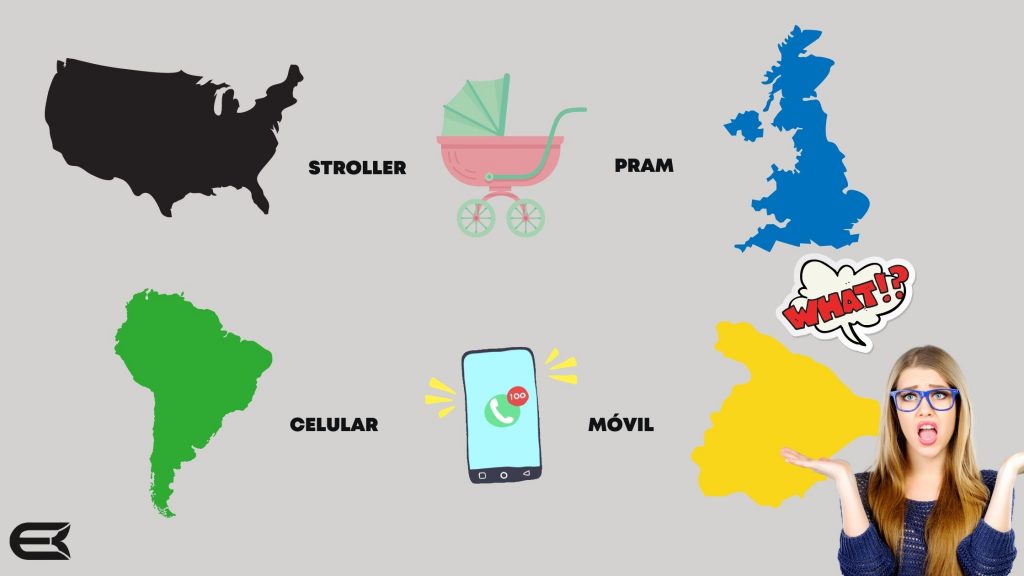 When you hire native language speakers to translate your listings into local languages, you derive additional benefits.
Only local people are totally immersed in the culture and the language, so, they can pick up nuances that others will not.
They understand the local people, so they can ensure
Amazon keyword optimization, marketing your product
where it matters most.
Your aim, as a seller is not just a well translated listing. You want visitors to your listing to buy your products. So, what you want is a localized listing not one that has just been translated.
A localized listing includes translation and copywriting designed to generate sales. It is tailored to the culture and aims to encourage people to buy the product.
Margin Business employs local people because we know that this is the only way to optimize your listings for Amazon Europe. Our translators are also trained in Amazon optimization techniques.
TIP 2- Do a deep keywords research for each country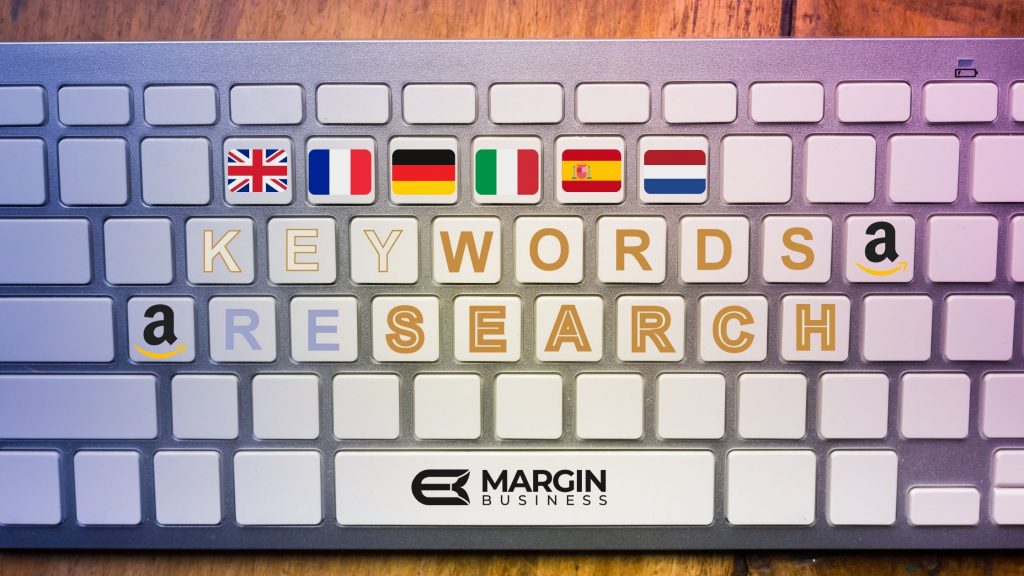 It is a mistake to think that you can translate your
English keywords and still get good results.

You need the best keywords for Amazon listing optimization in each country in which you sell.

Keywords are localized. It's vital that you include appropriate words in your listing and in the back-end search terms or you'll lose sales.
Complete and effective keyword research involves finding the main terms used in the search for product like yours. Once you have these, you can generate related keywords from the main search terms.

Successful keyword research in the local language is possibly the most important part of listing. If you fail to identify all the keywords, you will lose sales, because your product won't show up if the customer uses a keyword that is not in your search terms or listing.

It is therefore crucial that you find the right people to localize and assist with your Amazon product listing optimization.
TIP 3- Create Unique A+ content for each country

Amazon A+ content was created to help Amazon Sellers to design beautiful listings that attract buyers. A+ content allows you to tell the story of your brand and connect with would-be buyers.

Use your reviews and feedback to address customer concerns or highlight your product's best features. A+ content is created separately for each country, so if you do a good job it is possible that after a few months of updates, your A+ content will vary from one country to another.

Get creative and design beautiful modules that make an impact. You can also develop descriptions that give buyers all the information that they need. Include charts and images to attract the attention of passing traffic.
TIP 4- Optimizing images for Amazon in the European Union – Breaking News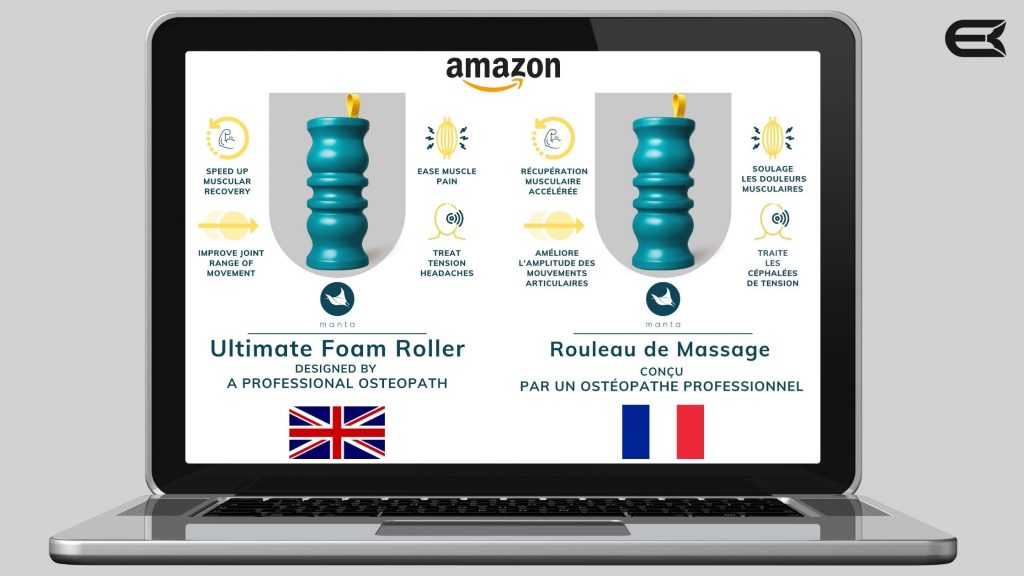 We have excellent news for sellers already present in the EU and for those looking to start.

Until now, listings pictures were shared across all the EU and UK marketplaces for each ASIN.
As soon as you typed in the EAN number, Amazon would search for the image for that EAN.
The only way you could tailor the image was to add text in multiple languages to reflect the language of the respective country, not the best aesthetic.

Now, every seller with brand registry can upload different listing pictures for each country separately. This is the feature we've all been waiting for. Some sellers are paying a fortune for the Amazon Selling Partner 360 to get access to this feature.

As of today, Amazon has made no official announcement, only Seller Central's geeks like us have found discovered this option.

To help you to visualize how this can impact your listing see below. Pictures speak louder than words:
We recommended adding eye-catching graphics and text to your additional images to help keep the customer interested in and informed about your product.

Just under half of online shoppers say that not being able to physically examine a product is the worst part of online shopping. As a highly customer centric marketplace, Amazon appreciates this.

Although it's not the same as trying something on, Amazon images can help shoppers experience a product – and this drives sales.

Providing accurate and detailed product photos can also benefit sellers post purchase. As shoppers will know precisely what their purchase looks like, they won't get any nasty surprises upon delivery. This is why localisation makes good business sense.

Infographics, informative text, and comparisons or size charts provide important information that may help customers convert, and they will actually know what to expect.
TIP 5- Localize your video ads

Amazon allows sellers to create video ads for the Amazon EU market. Yet some sellers have been slow to take up the option. Video offers you a wonderful opportunity to connect with buyers. Why wouldn't you use it?

With video ads you can show your customer just how your product works, connecting with them and offering them a more life-like shopping experience.

Your video text and voiceovers must be translated or Amazon will not show them. Treat your videos the same as your listings when it comes to localization. In other words, don't just translate, localize.

Localizing your video content can play an essential role in converting traffic to sales. This is especially true if images of your product simply don't make the impression they should.

Videos can also convey to your customer exactly what the product does and doesn't do. This can reduce the number of negative reviews that your product may receive.

Use video to make your listings stand out from the competition. It's a sure way to make more sales.
Conclusion
If you're about to enter European markets you will have to localize your listings to the language of the country in which you plan to sell. You could decide to use freelancers, but you would have to find them and test them. They would have to adapt to your way of working and the products that you sell (you may end up with a man doing your translation for women's underwear or knitting articles). All of this takes time and effort.
And the problem is bigger than that.  You will need 7 freelancers as there are 7 languages currently in demand in the EU. You would also have to train them to use Amazon optimization tools. How would you know if the freelancer hasn't used the Google translator and charged you for it?
Overall, these are the reasons we recommend working with an agency like Margin Business. We do the translations and keyword management freeing up your precious time so that you can spend it doing what you do best, running your business. 
>>>Our Amazon experts will monitor, tweak, and improve your listings, so you can focus on creating quality products and scaling your business. 
Get a Free Listing Analysis NOW. No commitment!