If you have a company in the UK, it is a legal requirement that you submit a Registered Office Address to Companies House.
Business owners often confuse their place of business with their Registered Office Address, but the two are actually different.
Your Registered Office Address is where you receive important mail and it is the official address that you must use on all of your outgoing correspondence.
Let's take a closer look at why you need a Registered Office Address and how you can get one for you UK Company.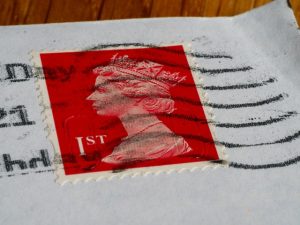 What is A Registered Office Address?
As you may have gathered by now, your Registered Office Address is your official address where important correspondence is sent like official government letters or notices.
Your Registered Office Address needs to be a physical address where items can be received.
Details of your Registered Office Address is also available to the public via the Companies House Public Register.
Why Do I Need a Registered Office Address?
When you set up a Limited Company in the UK, it is a requirement of the UK Government that you provide a physical address for your company.
Various UK Government agencies such as Companies House, Her Majesty's Revenue & Customs (tax affairs) or one of the many other government agencies may send you official letters or notices relating to your Limited Company.
Any official documents that you send out like letters or invoices must display your Registered Company Address and you must also have it displayed on your company website.
It is very important to note that your Registered Office Address cannot be a PO Box. It must be a physical address, like the one we provide to our customers.
Many of our customers run online businesses and are located outside of the UK, which is why we offer a Registered Office Address with every company formation package.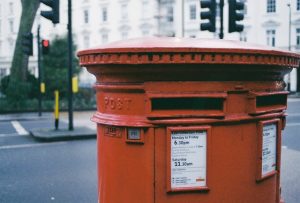 How Can I Get a Registered Office Address in the UK?
Here at Launchese we provide a prestige London address to all of our company formation customers.
As part of our service we set up your Limited Company in the UK with a Registered Office Address in London, no matter where you are in the world.
Company Formation packages start from as low as $149 for our Startup Package.
What's Included With My Registered Office Address?
Unlike many other UK Company Formation Agents, Launchese offers a lot of extra services to accompany your London office address.
Here's some of the important Registered Office Address services that we provide:
Scanning & Emailing Official Letters
The main role of the Registered Office Address is to receive official mail from various UK Government offices. When you receive mail, we scan them and email you a copy. We do not charge for this service, unlike many other similar services that have been known to charge 0.69 cents (£0.50) to do this.
Sending Out Important Documents 
Sometimes our customers require important documents or packages to be sent out from their office address. Most of our competitors will charge for this service, but at Launchese we provide this for free. Customers simply have to cover the postage costs.
If you would like to know more about how we compare to other Company Formation Companies in the UK, feel free to read this article for an in-depth comparison of our services.