Halloween may not be celebrated everywhere in the world – there are a number of countries that have some semblance of a Halloween celebration such as China, Austria, Belgium, Czechoslovakia, Germany, Japan, and Hong Kong – but where it is observed, there's often a windfall to be had for e-commerce sellers.
For instance, U.S. consumers are expected to spend an average of $82.93 in 2016, up from last year's $74.34, with more than 171 million Americans planning to partake in Halloween festivities this year, according to a survey from the National Retail Federation. Total Halloween spending is expected to reach $8.4 billion, making Halloween among the top four holidays worldwide in terms of retail spending.
Following the Money Trail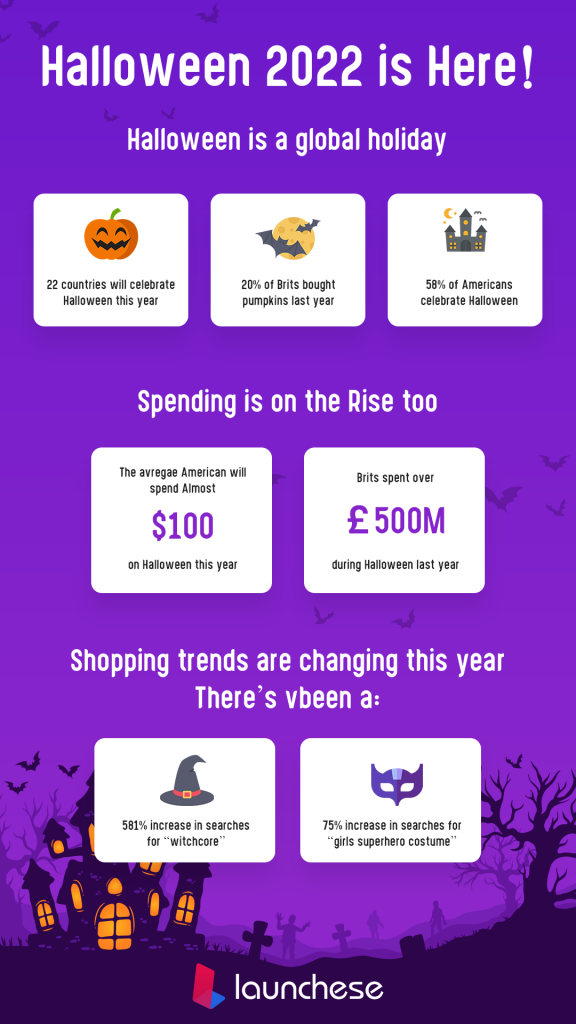 How will Halloween shoppers be allocating all that money? Here are the stats:
A staggering $3.1 billion will be spent on costumes by 67% of Halloween shoppers
94% will purchase candy, equaling approximately $2.5 billion in total sales
$2.4 billion will be spent on decorations
$390 million will be spent on greeting cards
It is estimated that 22% of Halloween shoppers will do their shopping with e-commerce sellers, and 80% of shoppers will do their shopping in mid-October.

Launchese can help you create your UK company to start your Business in less than 48 hours, click here for more details:
https://www.launchese.com/plans

What It Means for E-commerce Sellers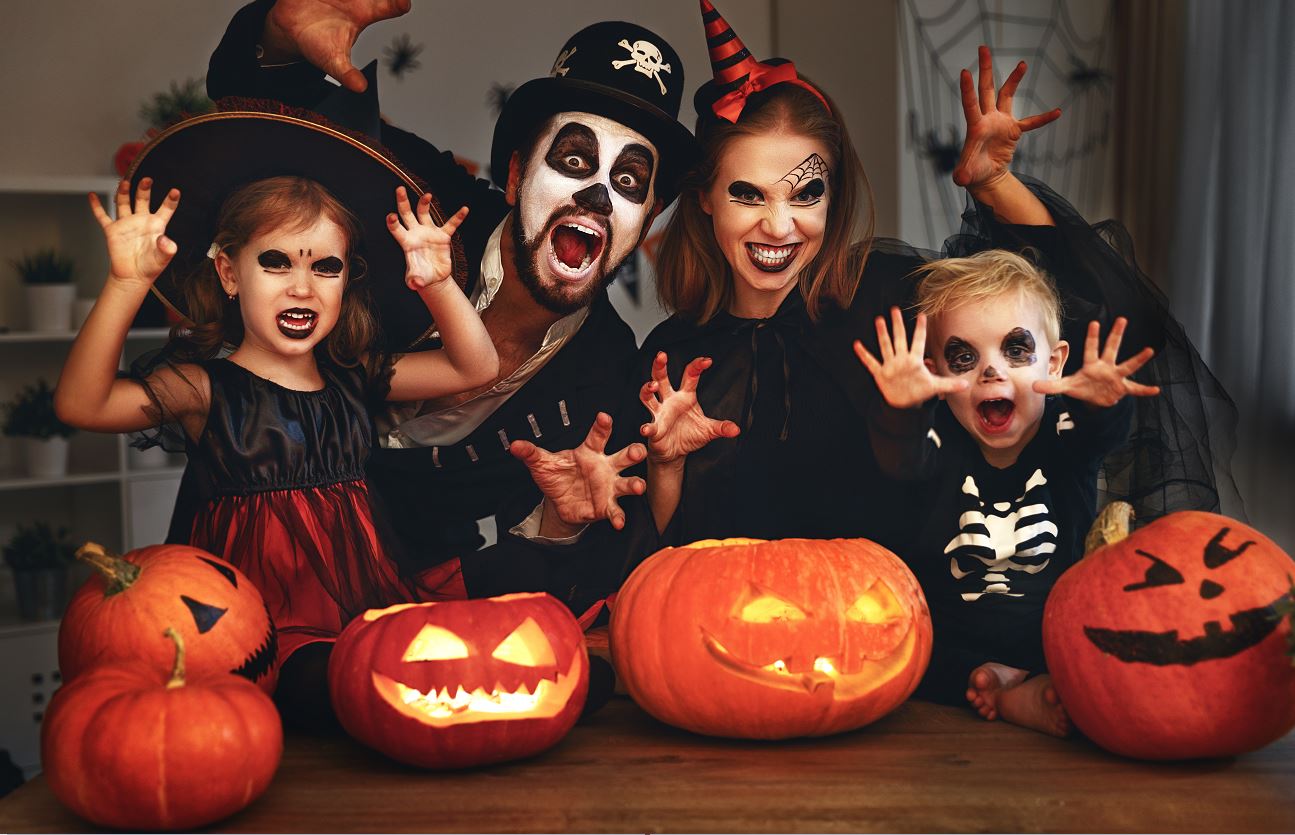 Any occasion that calls for billions of dollars in spending is a good thing for e-commerce sellers, and Halloween is no exception. How can sellers use the holiday spending frenzy to their advantage? Here are some tips from e-commerce experts for making the most of the season.
1) Make your site more searchable
Many Halloween shoppers know exactly what they want when they visit your site. Particularly if you are selling costumes or things that can be used as part of a Halloween costume, make it easy for your web visitors to find what they want by optimizing the search bar on your site. The more easily shoppers can find that specific item they want, the more likely they are to purchase it from you.
2) Create Halloween-specific landing pages
Grouping holiday-specific items on a landing page will increase your conversions. Simplicity is key to online selling. Be sure to include items that complement the main items on the page. A little item added here and there adds up to big revenue more quickly than you may think.
3) Don't forget the window dressing
Just as brick-and-mortar stores draw consumers in by decorating for the holidays, e-commerce sellers can include graphics with a holiday theme to put shoppers in the mood to buy. Some e-commerce sellers find video with a campy or scary theme to be effective at drawing attention at this time of year.
4) Use social media
Since mid-October is the time when 80 percent of Halloween shoppers will be searching for good buys, use social media to announce promotions and discounts with a short shelf-life. The more urgency you can build in this way, the better your sales will be.
5) Offer great shipping options
If you can provide last-minute shipping options, or low-to-no-cost shipping options, you will edge out the competition that may only be offering standard shipping options. After all, a Halloween costume that arrives two days after Halloween is not well received by your customer..
6) Boost complimentary products
Not selling candy, costumes or decorations? That doesn't mean you can't take advantage of the Halloween shopping rush. Safety items like flashlights, light sticks and reflectors can be re-marketed for the season. Baskets and totes can also be positioned to appeal to trick-or-treaters.

Launchese can help you create your UK company to start your Business in less than 48 hours, click here for more details:
https://www.launchese.com/plans

Planning Ahead for More Sales Opportunities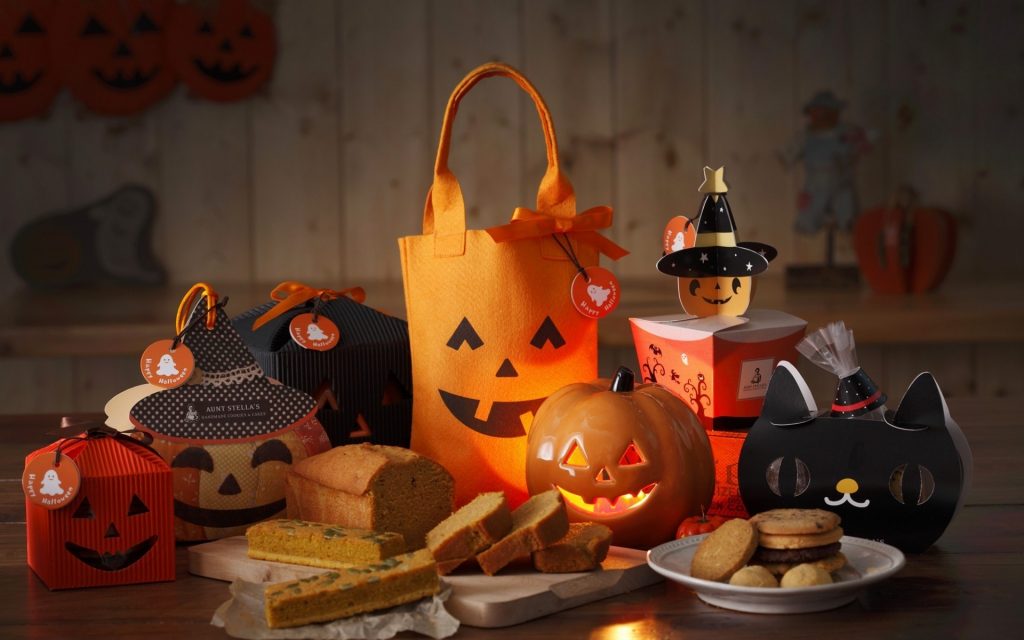 Providing the right products at the right price and time will net you loyal customers for the upcoming holiday season. If possible, take the opportunity to offer Halloween buyers information about upcoming holiday buys as well.

A consumer who celebrates one holiday is apt to celebrate another, particularly North American shoppers. Be sure your store gets repeat business in the coming months.

Launchese can help you create your UK company to start your Business in less than 48 hours, click here for more details:
https://www.launchese.com/plans