Are you the owner of an online business, or do you want to start your own eCommerce store, but you currently live in a country that isn't supported by Stripe or Paypal?
Well, you're not alone. Unfortunately, many online entrepreneurs face these challenges and it can make it difficult to accept payments on platforms like Shopify or sell on marketplaces like Amazon.
The good news is, there are options for non-residents to set up a business in the UK, allowing them to legitimately set up accounts with Stripe UK, Paypal, and other payment service providers.
By the end of this article, you'll know the process and steps involved in launching a UK-based company from almost anywhere in the world.
How To Set Up and Register a UK Company
Before you can launch your online business and apply for payment gateway accounts with providers like Stripe UK and Paypal UK, you need to have your Limited Company formed in the United Kingdom.
Before we get into the steps involved, let's just answer a very common question that we get!
What Is a Limited Company?
If you're setting up a company in the UK, the most common structure is a company limited by shares.
A Limited Company must be registered with a United Kingdom Government division called "Companies House".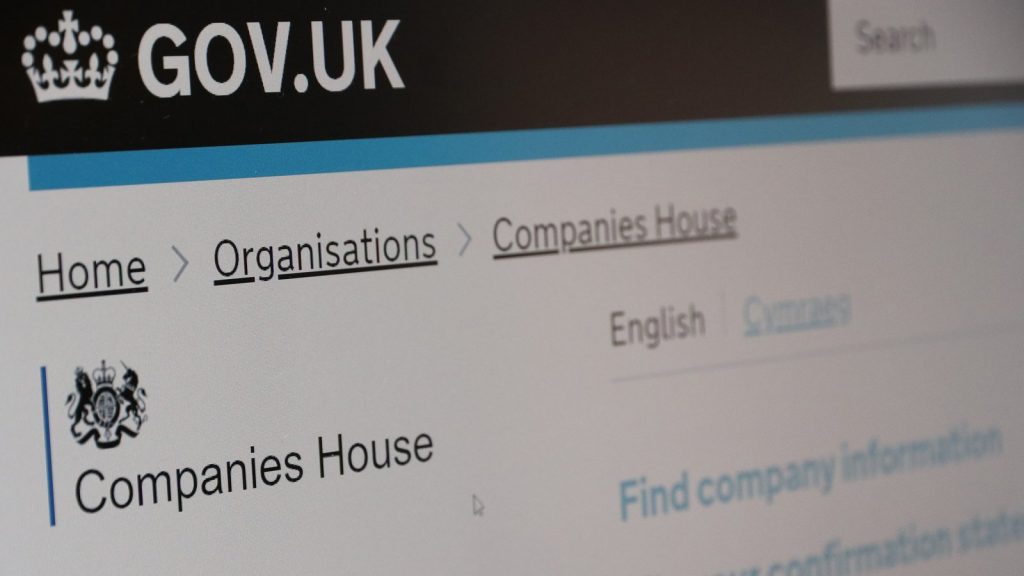 When you set up a Limited Company in the UK, you need at least one 'Director' and at least one 'Shareholder'. One person can hold both of these persons in your newly formed company.

Steps Involved in Setting Up Your Limited Company in the UK
Whilst setting up your UK Company is relatively straightforward, there are many small parts to the process which can prove difficult for new business owners, especially if you are located overseas.
Here are just some of the tasks that Launchese will handle for you when we set up your new UK Company:

Choose a Company Name
You'll need to decide on a name for your new company, but it must meet the guidelines of Companies House and must also be unique to any other company names currently registered in the UK.

Choose Company Directors, Shareholders & Secretary
You need to nominate at least one Company Director and Shareholder, but electing a secretary is optional.

Prepare Memorandum of Association and Articles of Association
These are essentially documents that agree to the setup of the new company and outline how your company will operate.

Ensure That You Know What Records Need To Be Kept
Because you are setting up a legal entity in the United Kingdom, you need to ensure that you keep suitable records about your new company.

Establish Your Registered Office Address
Part of Launchese's service involves providing you with a registered office address, service address and business address in London. You need these to set up your new company.
Apply & Register Your New Company
Once all of the appropriate information and business details are in order, Launchese can apply with the UK Government to register your new company.

Obtain a UTR
Once your new UK Company is set up you will receive your Unique Taxpayer Reference (UTR) number from HM Revenue & Customs (HMRC). Your UTR is simply an identification number that the UK Government issues to you for tax purposes.

Setting Up Payment Gateways & Banking Solutions
Now your UK Company is established you want to start sending and receiving money, right? Launchese's services don't stop at the company registration stage, we can help with all your banking and payment gateway setup too.

Here's a summary of the banking & payment solutions that Launchese specialises in: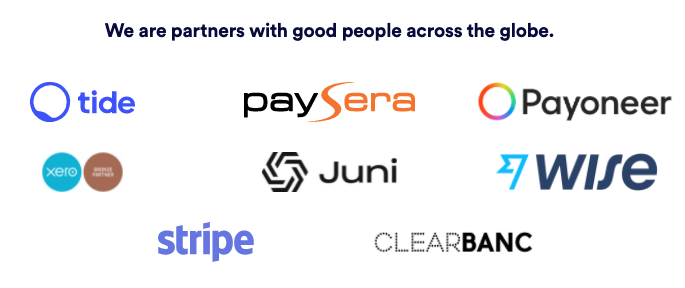 Verifying New Payment Gateway Accounts
Due to increased security in the online world, customers need to be able to verify themselves when setting up new payment gateway accounts. This can prove to be difficult when you are located overseas and quite often virtual phone numbers don't work.
This is where Launchese's added UK Sim Card service has proven to be very helpful to those wanting to set up gateways like Stripe UK and Paypal UK.
Offered as part of our Starter package or as a standalone service, Launchese can provide customers with a real UK sim card to ensure seamless verification of new accounts.

Selling on Ecommerce Platforms & Marketplaces
Many of our customers run successful eCommerce businesses either on standalone platforms like Shopify or on popular marketplaces such as Amazon, Etsy or eBay.
Getting started on Shopify, Etsy & eBay is relatively straightforward once you have your UK Company and Bank Accounts in place, but Amazon FBA can still be quite challenging.
This is why Launchese also offers Amazon FBA consulting!
Setting Up Fulfillment by Amazon (FBA)
If you're not familiar with Amazon FBA, it's a method of selling where Amazon actually stores your products in their warehouse and they ship orders direct to your customers on your behalf. This means that you have to send all of your products to Amazon's warehouse in bulk.
Fulfilment by Amazon (FBA) is different to Fulfilment by Merchant (FBM) where you send items directly to your customer. This is challenging if you do not live in the same country as your customer, which is why FBA is a popular business model.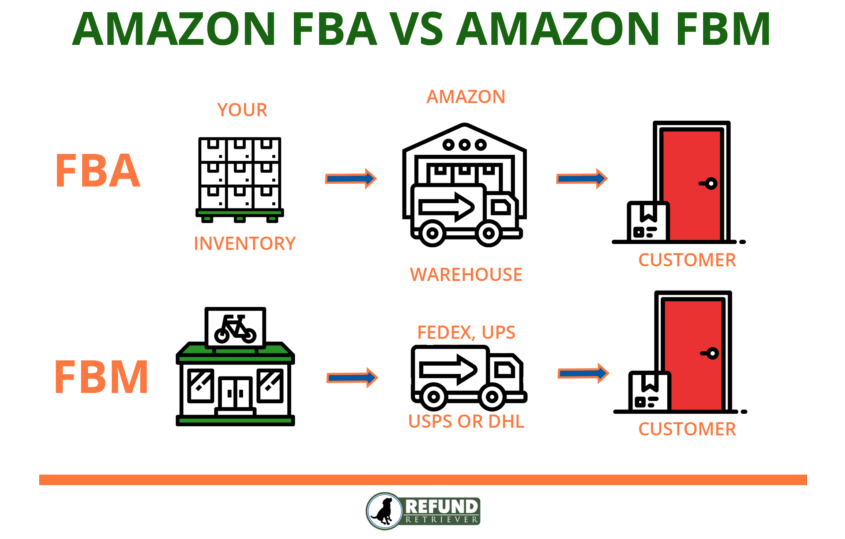 Amazon has more information on their website here but we've found that many sellers require some extra help when setting up their FBA business.
This is why Launchese offers a consulting service to help you implement Amazon's guidelines when you apply to become an Amazon FBA seller.

Why Should I Setup a Company in The UK?
Our research has shown that setting up a company for your online business in the UK has many benefits, which is probably why it is the second most popular structure for new businesses!
Here are some of the reasons why many online business owners choose to set up a business in the United Kingdom.

The Process is Very Fast
In some parts of the world, it can take weeks to set up a new company. With Launchese, we aim to set up your new UK Company in a couple of days so you can start trading right away.
Professional Image
Your new UK business will have a prestigious London address to use on your website, email signature and other company documents. This helps to build customer trust in your online business.
Less Government Bureaucracy
We are very experienced in dealing with the UK Government and have found that they make it easy to register a new company.
Lower Taxes
There are two certainties in life. Death and Taxes. So if you're going to pay tax then it may as well be as little as possible, right? In the UK, you will only pay 19% tax on your profit.*
Online Shopping in The UK is #1
The online shopping industry in Europe is huge, but the United Kingdom is by far the largest and most developed when it comes to online shopping in Europe.

Of course, there are some challenges too which you can read more about in this article where we outline some of the advantages and disadvantages of setting up a Limited Company.
What Countries Does Launchese Support?
We have happy customers from all over the world including Morocco, Vietnam, Turkey, and more. We can help most people set up a UK Company no matter where you live in the world, but there are a few countries that we sadly cannot help at this time.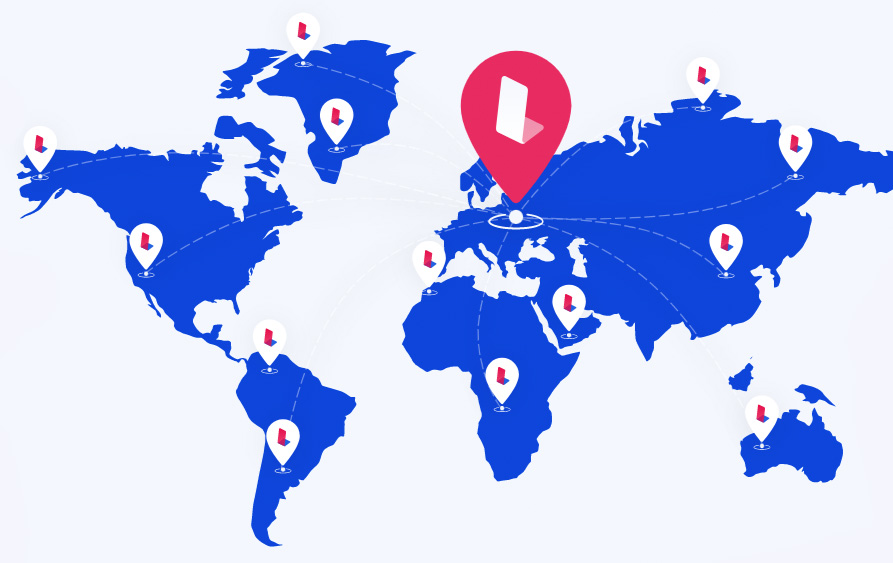 Take a look at our current eligibility list to ensure that we're able to help you.

How Much Does It Cost To Set Up a UK Company?
We handle the government application process and the government fees associated with the initial setup of your new UK Company.
Launchese has a variety of different services available depending on your needs, but our business Startup Package is only $149 (£108).
Of course, we offer a whole suite of different company formation services so you can pick and choose what options you'd like.

Maintaining Your UK Company
Once you've set up your brand new company, there are some obligations that you need to stay on top of.
Two of the most important requirements of UK Company owners are:
1 – Confirmation Statement (Annual Return)
Every year, you need to make sure Companies House has the most up-to-date and accurate information on your business. You can read more about this here.
2 – Corporation Tax
Because you're a company operating in the United Kingdom, you have to pay tax on your profit. It's up to you to keep the correct accounting records and pay your taxes on time. You can read more about corporation tax here.
Maintaining your company is very important but if you prefer to focus on running your online business, Launchese has many great service offerings to take these tasks off your hands.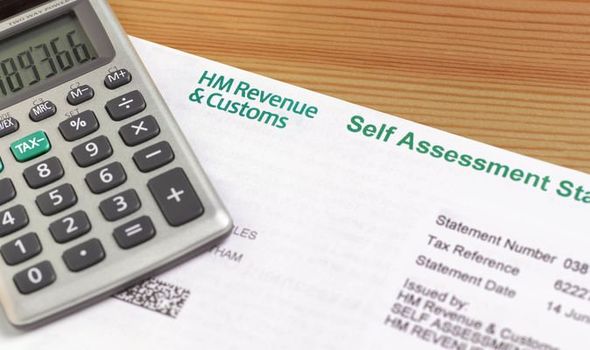 Frequently Asked Questions
How Long Does It Take To Set Up A Company in The UK?
We try to get the entire process completed within about 7-10 business days however, we do rely on customers to provide us with the information required as soon as possible. If we are waiting on information from you, then we cannot complete the process until you do so.

Can I Get More Than One Paypal Account?
Yes! You can actually get two PayPal business accounts. Each account is subject to verification and PayPal's sending limits and of course, PayPal's terms of service.
Why Do I Have To Pay Tax?
Because you are a legal entity in the UK, you need to pay taxes like every other person. You only pay tax on your profit though and the current tax rate is only 19%* which is very low compared to some parts of the world.
When Do I Need To Pay Tax?
According to the UK Government website, you need to pay your corporation tax no later than 9 months and 1 day after the end of the financial year.

The Final Word
We're not going to lie and say it's easy to set up a company in the UK, but that's why we exist!
We absolutely love helping online business owners just like you set up a UK company, payments gateways, and whatever else is needed to help you run a successful and stress-free online business.
Sure, you could try it yourself but with our Starter plan costing only $149 (£108), why would you bother wasting time when you could be focussing on your own online business?
If you have any questions about this article or the process involved in setting up a company in the UK, including questions about setting up Stripe Uk and PayPal UK, then please feel free to join the conversation in our Facebook group.
Alternatively, you can get started here with one of our business packages.